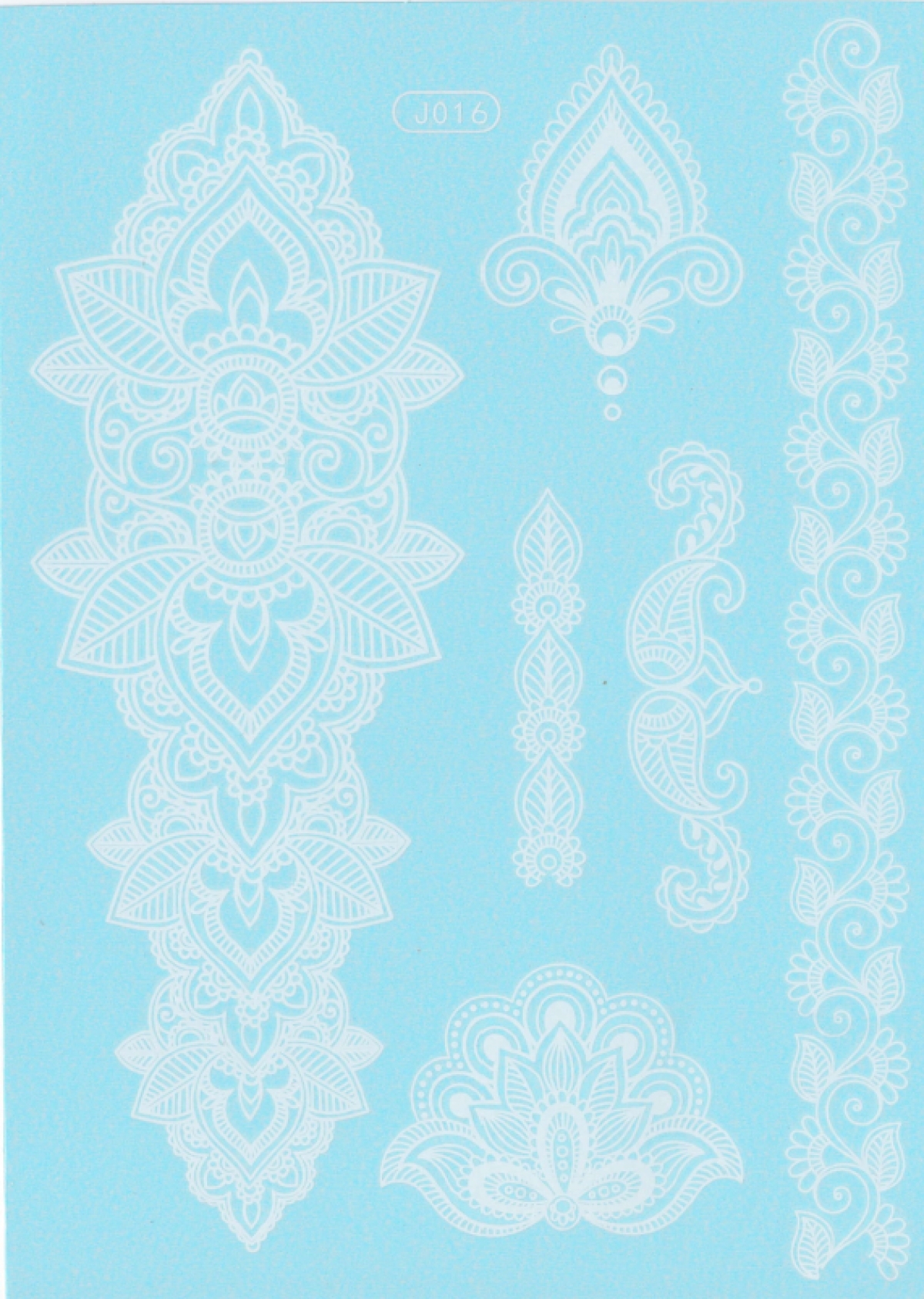 Henna Tattoo

Instruction
To apply:
1. Skin must be clean & dry free from lotions or oil.
2. Remove clear protective film and place tattoo face down on skin.
3. Gently press wet cloth or paper towel against tattoo paper for about 20 seconds.
4. Peel off paper backing, then squeal with delight at your tattoos.
To remove:
1. Wipe away after wetting tattoo with baby oil or alcohol swab.
2. Clean and dry skin to get ready for new tattoos.
Warning: Henna tattoos are non-toxic and not meant to be applied near eyes, or on sensitive skin, or on anyone allergic to adhesives. Please consult a doctor if there's any irritations.
---