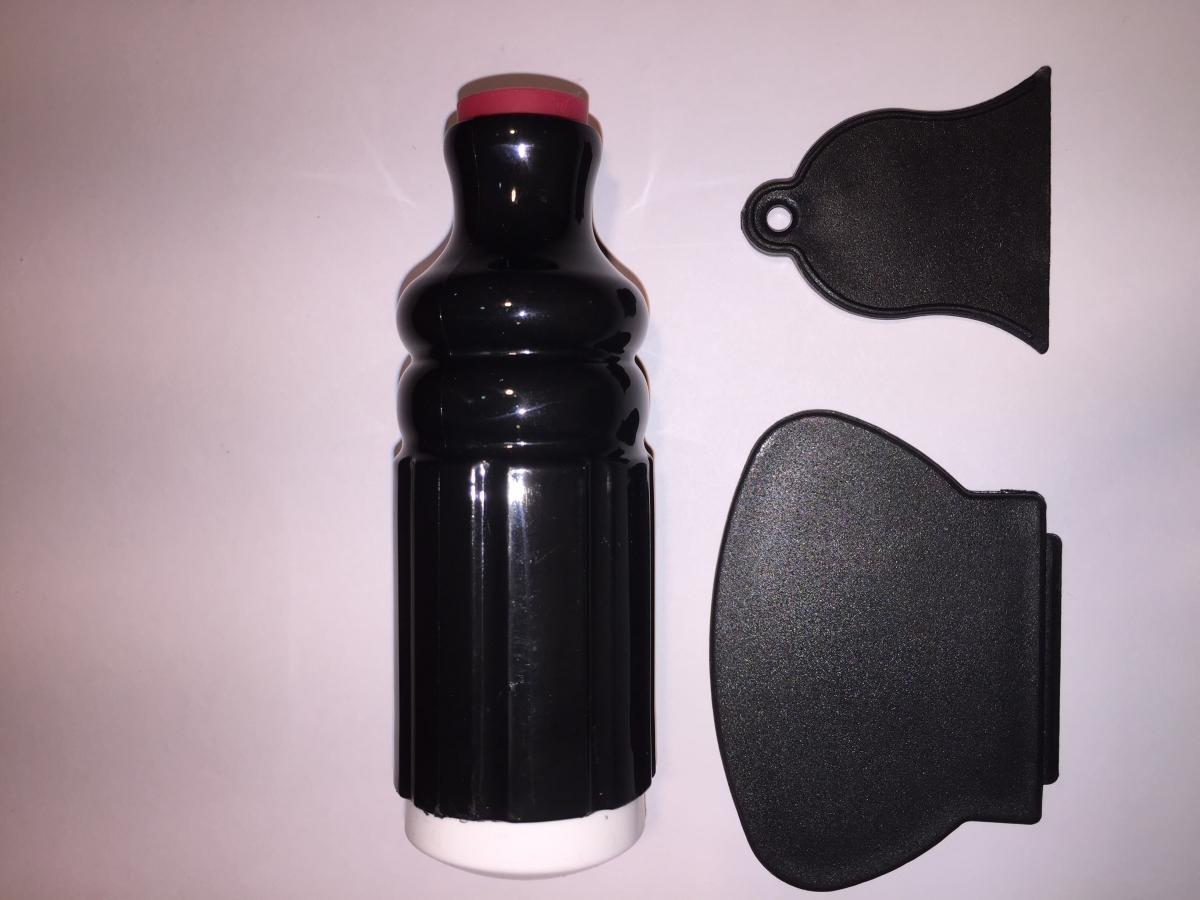 Stamping Nail Art two way Rubber Stamper (2.7cm & 1.5cm) & 2 Scrapers

How to stamp:
1) Remove the blue protective film from intended stamping plate.
2) Apply the Nail Polish of your choice to the design you wish to stamp on a stamping plate template.
3) Remove the excess nail polish with Scraper using a 45º degree angle.
4) Roll the Stamper over the selected design being careful not to use too much pressure.
5) Transfer the design by rolling the Stamper over your nail.
6) Apply a top coat for a longer lasting result.
7) Lastly you may clean the stamping plates with nail polish remover & use scotch tape to remove any polish/dirt on the clear/non clear jelly silicone. *Please use/clean gently for all types of clear jelly, they're very delicate and easy to tear.
For best result, file the non clear/rubber stamp with a nail filer.
Note: Recommended to use small stamper to transfer small designs (1.5-2cm) and bigger stamper(2.7cm and above) for big designs
For more info kindly contact +60172255077
---