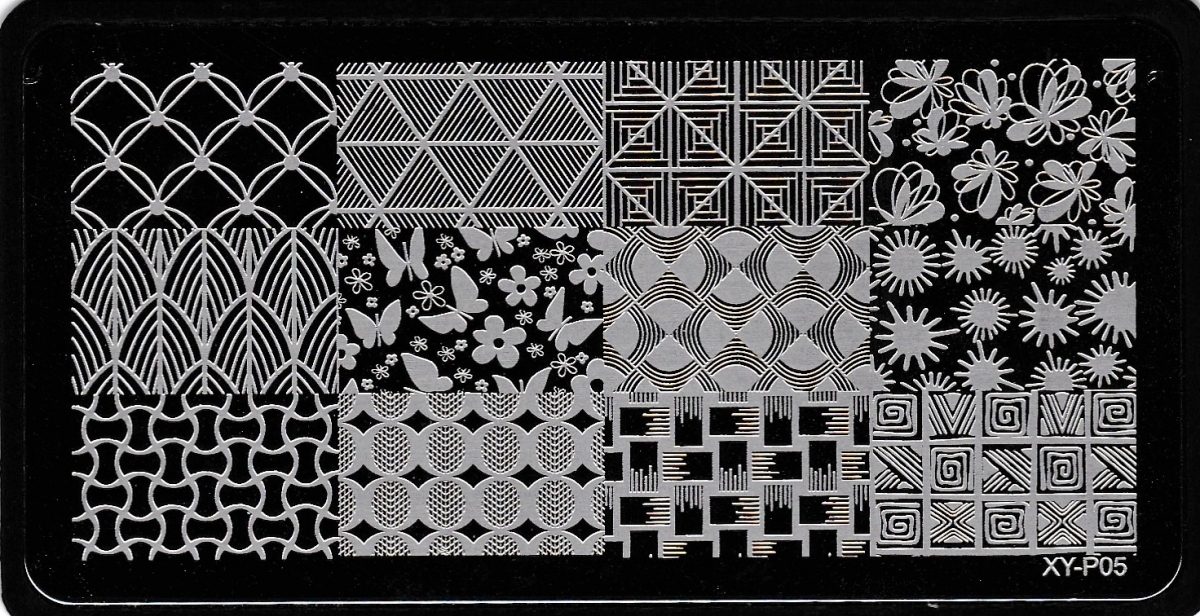 Stamping plate
Package Content:
1 unit of Stamping Nail Art Image Plate
- Includes 1 large design made up of various sized designs.
- The stainless steel plate measures 6 x 12 cm
- Each plate comes in its own branded protective sleeve.
- The designs are engraved on to the image plate and covered with a protective film which needs to be removed before use.
Warning : kindly handle gently as metal plates may be pointy/sharp on delicate fingers
How to stamp:
1) Remove the blue protective film from intended stamping plate.
2) Apply the Nail Polish of your choice to the design you wish to stamp on a stamping plate template.
3) Remove the excess nail polish with Scraper using a 45 degree angle.
4) Roll the Stamper over the selected design being careful not to use too much pressure.
5) Transfer the design by rolling the Stamper over your nail.
6) Apply a top coat for a longer lasting result.
7) Lastly you may clean the stamping plates with nail polish remover.
Note: Recommended to use small stamper to transfer small designs (1.5-2cm) and bigger stamper(2.7cm) for big designs
Additional products need to be purchased separately for example a Nail Art Stamper, Scraper and Nail Varnish.
---